Introduction
When it comes to selecting the perfect pair of socks for men, the options are vast. However, one unique and thoughtful choice that has been gaining popularity is custom embroidered socks. These socks are more than just a practical accessory; they are a personalised and fun way to express style and individuality, so join the journey of creating your perfect pair.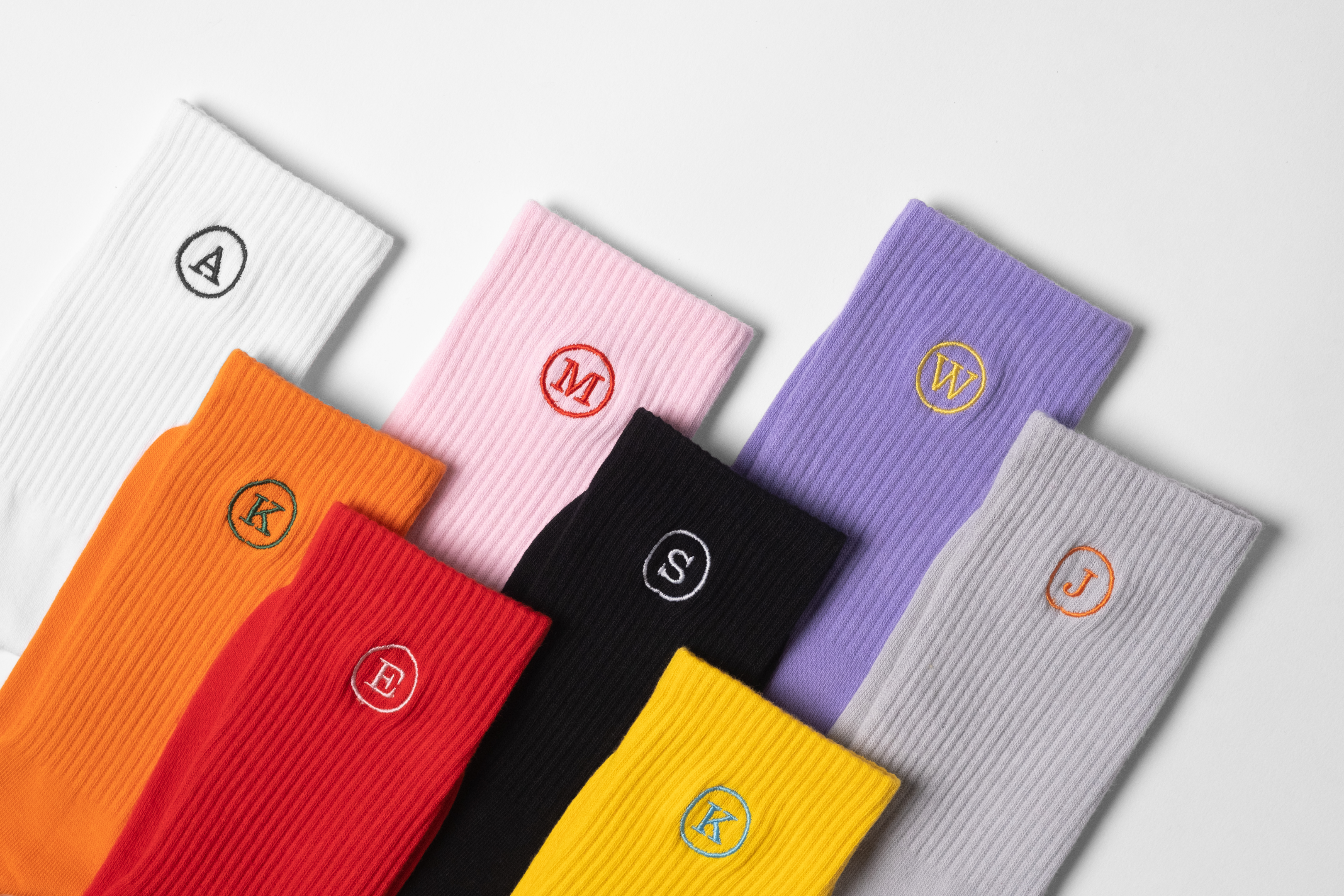 Super Soft Cotton Comfort
One of the primary considerations when selecting a pair of personalised socks is the choice of materials. Men appreciate a pair of cosy socks that offer comfort and durability. That's where super soft cotton socks come into play. These crew socks provide a plush feel against the skin while ensuring breathability to keep feet cool and comfortable throughout the day. When making a decision, it's essential to balance the desire for softness with the need for durability, as some materials may sacrifice one for the other.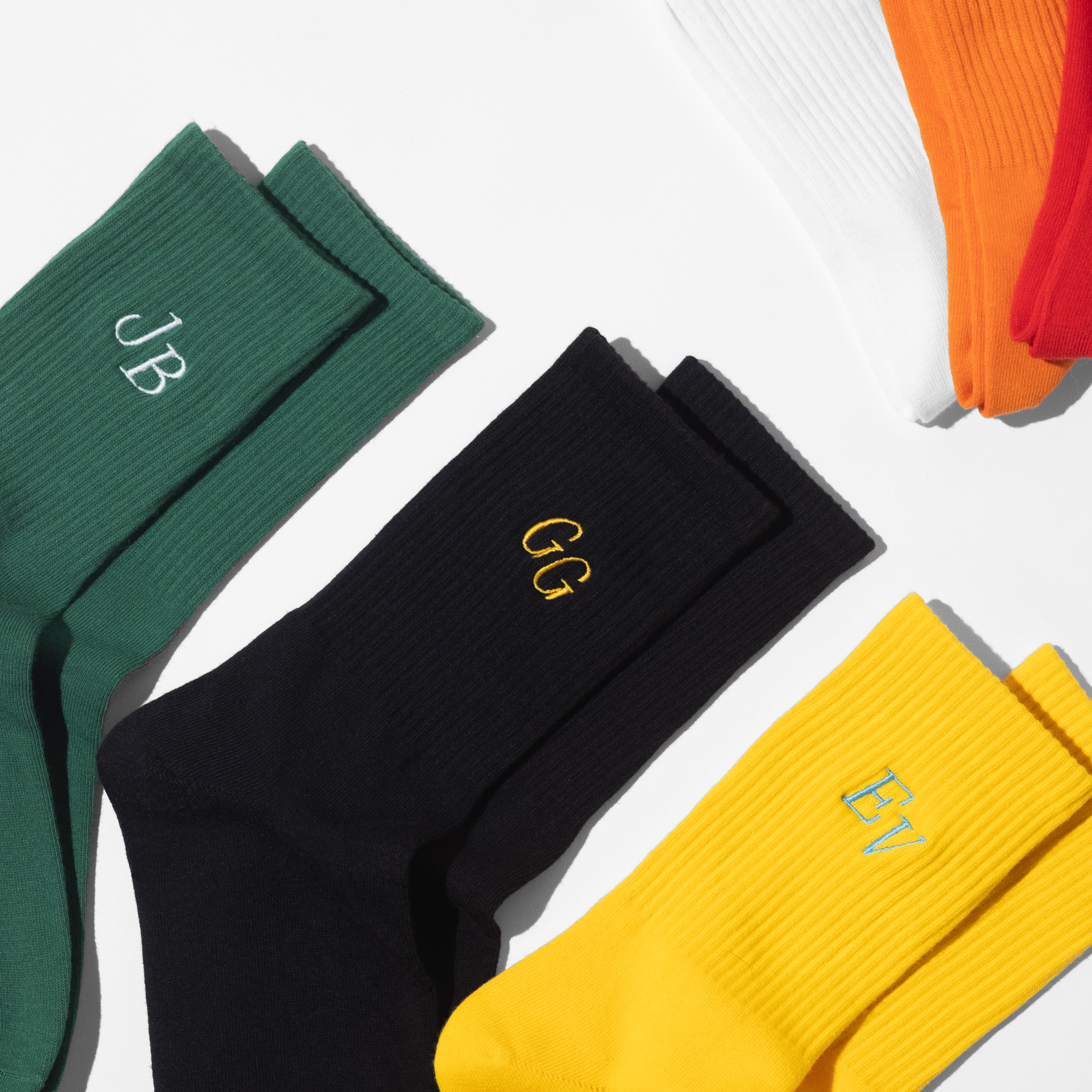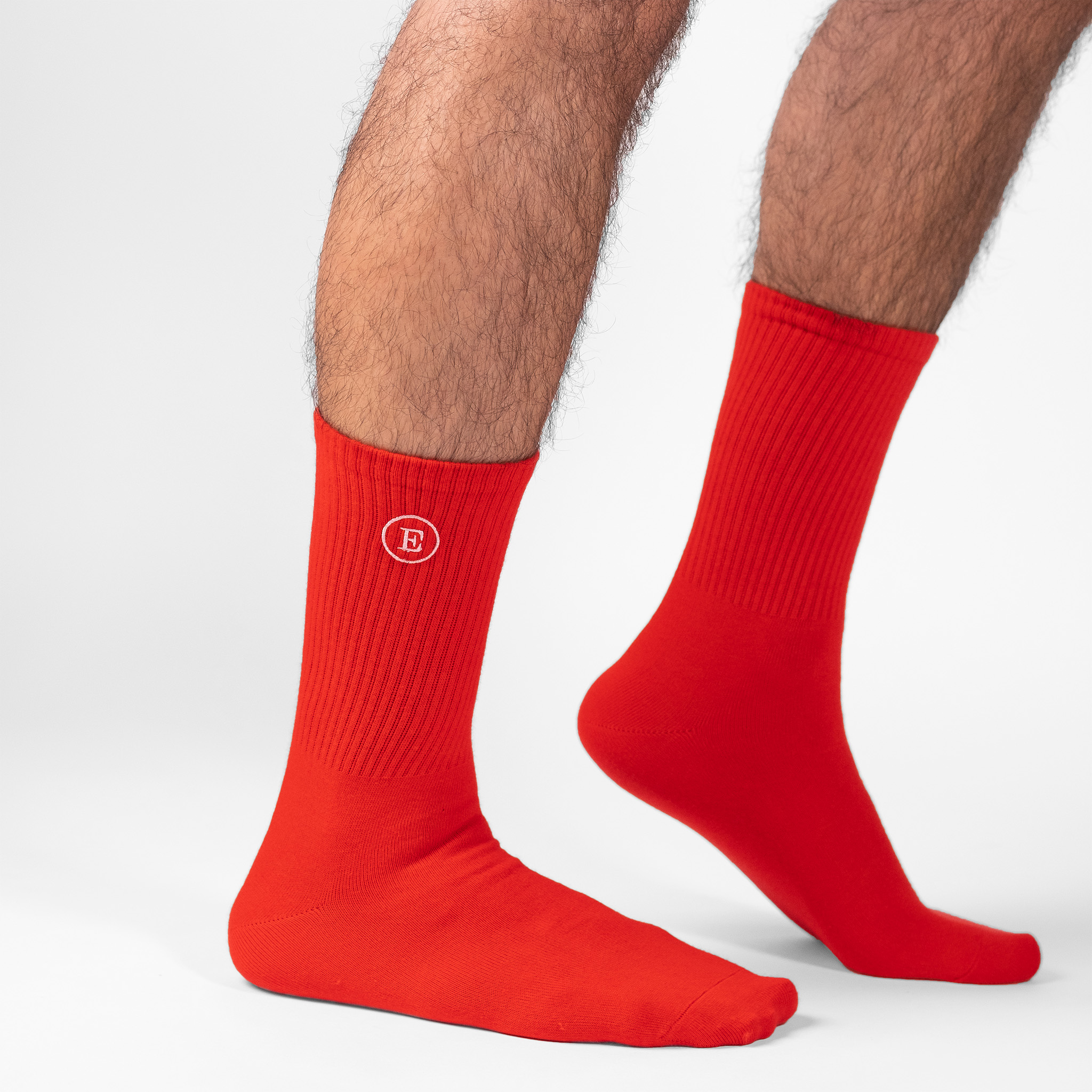 Personalised Initials and Embroidery
The heart of personalised socks lies in the customisation options they offer. Adding initials or other embroidered details allows men to make their socks uniquely their own. Whether it's a special date, a monogram, or a quirky design, customisation of socks adds a touch of personality to an otherwise ordinary item.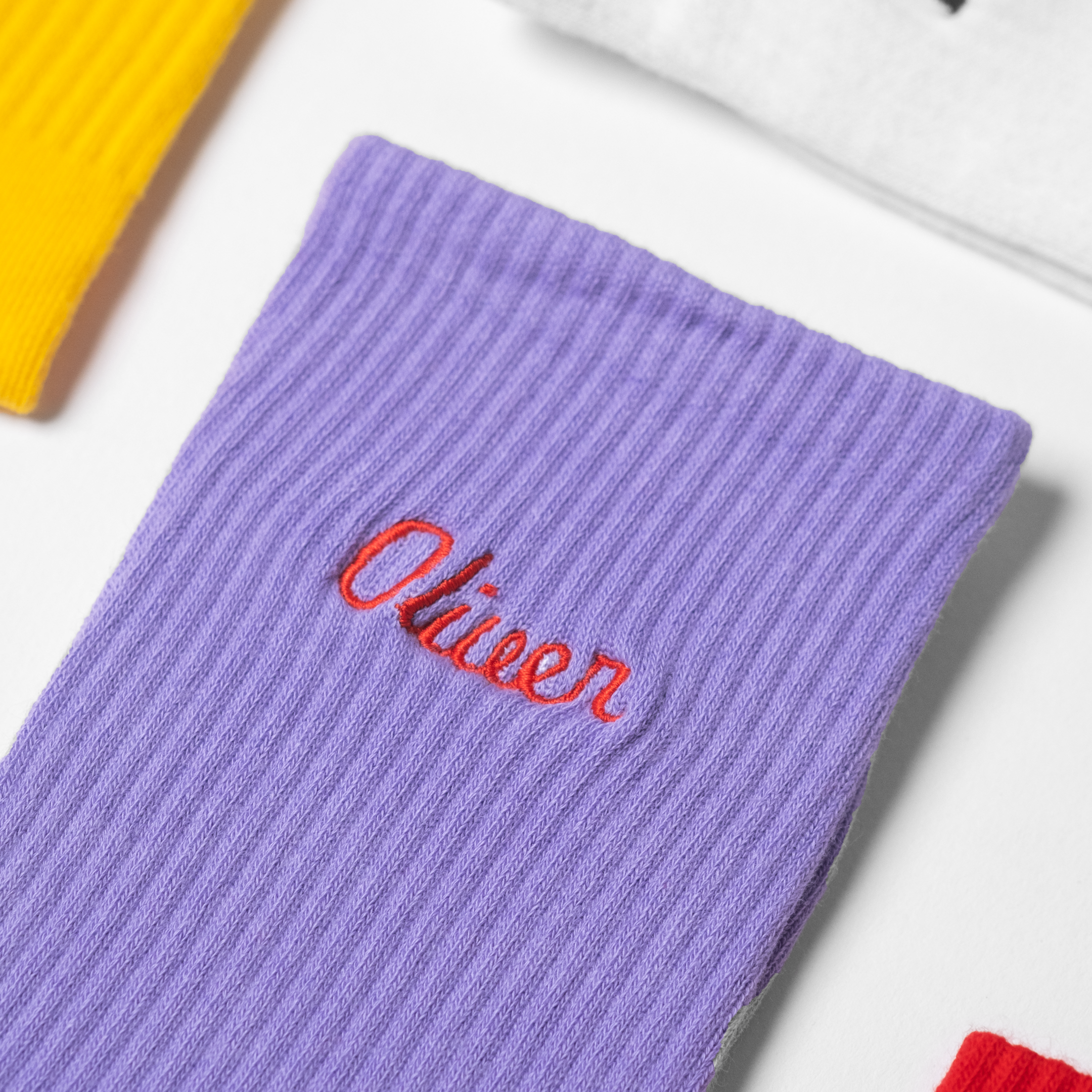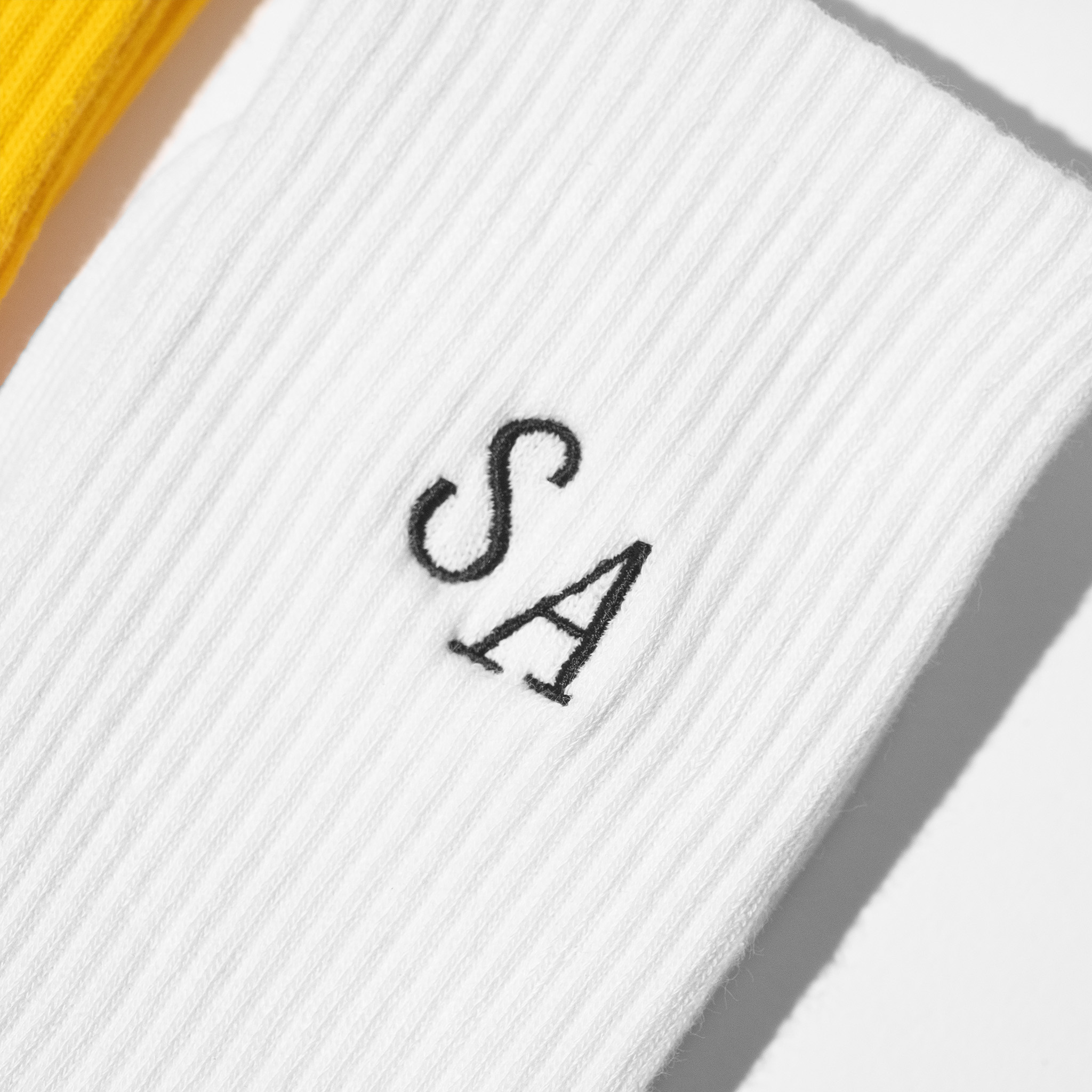 The Perfect Gift
Personalised socks also make for a lovely gift. Whether you're treating your father on Father's Day or celebrating a special occasion, a personalised pair of socks can be a thoughtful and memorable present. The personalisation factor, even with something as simple as their initials, shows that you've put thought and effort into a gift, which is often appreciated more than standard, off-the-shelf gift options.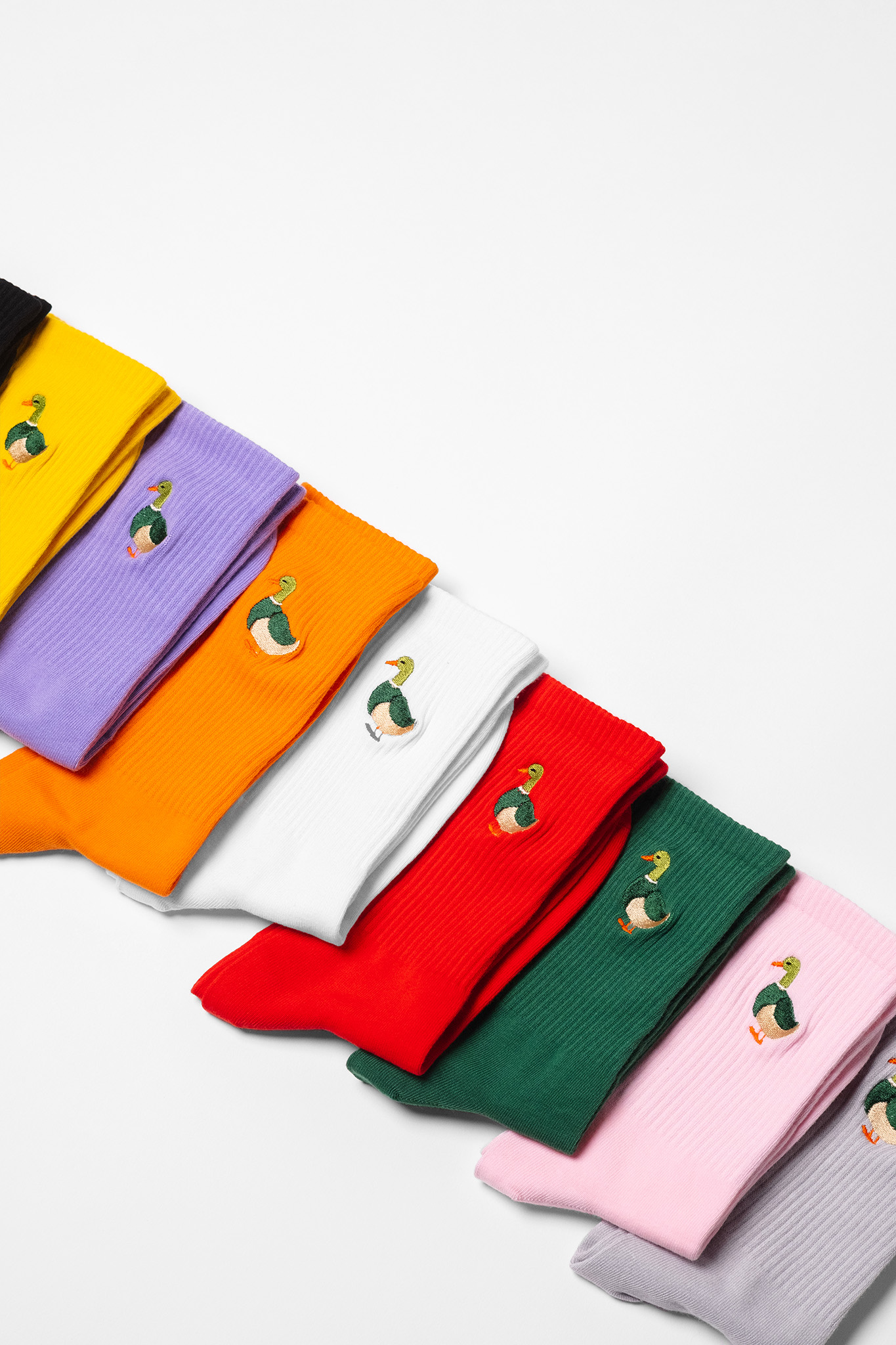 A Rainbow of Colours
The fun factor in crew socks comes from the variety range of colours available from white and black, to red and pink. Men can choose from a wide range of hues to match their style or mood. Bright and bold or subtle and classic, the colour of the socks can make a statement or blend seamlessly with an outfit. The challenge here is finding the right balance between fun and versatility, ensuring the socks can be worn on multiple occasions.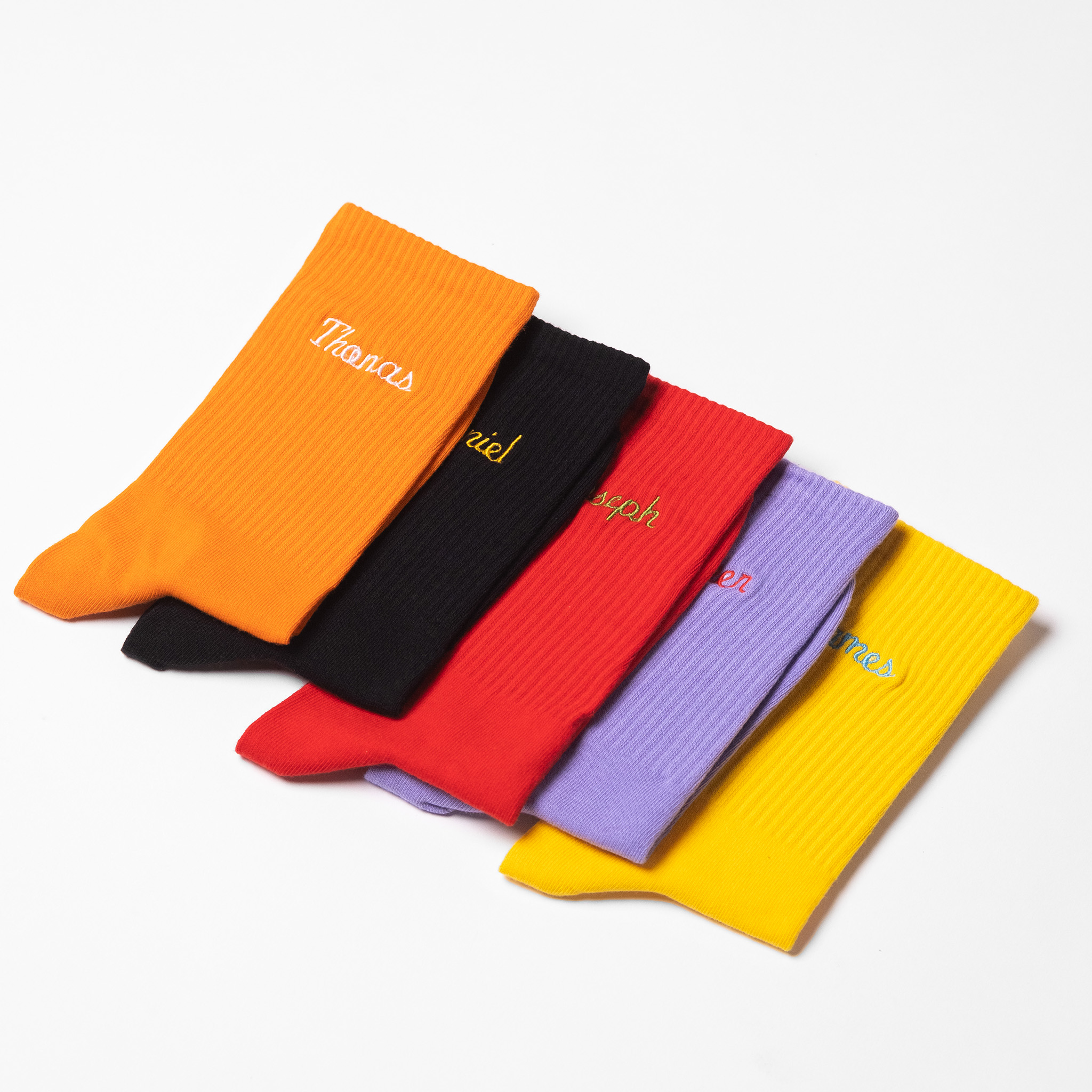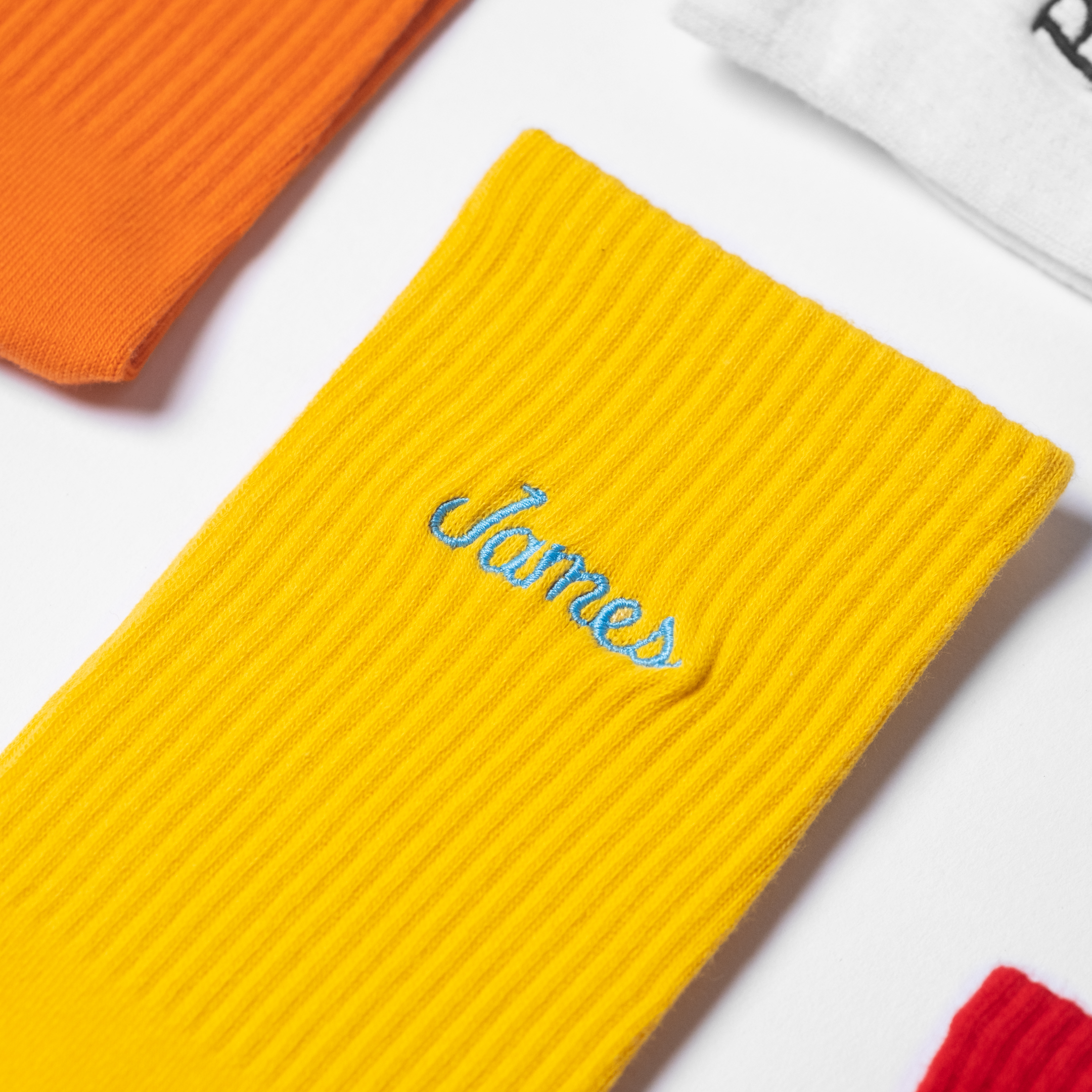 Quality and Price
As with any product, quality and price is crucial. High-quality socks are not just comfortable but also durable. They can withstand the rigours of daily wear and frequent washes, ensuring they remain a cherished item in the sock drawer for a long time. United by Thread's socks are reviewed as highly price competitive while maintaining an affordable price point making them a perfect choice for both daily use, and as a gift.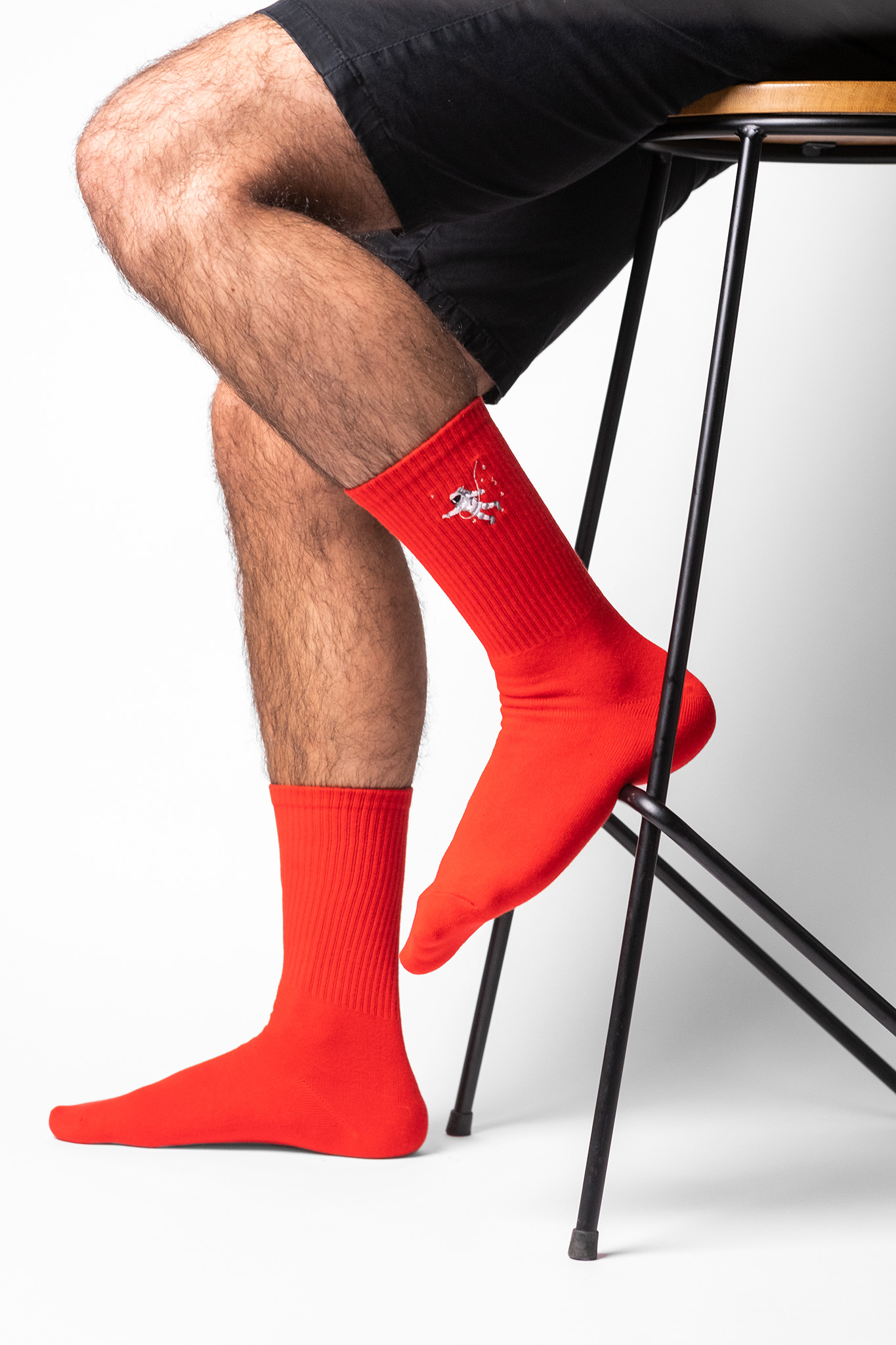 Personalisation in Business
Custom socks are not only for personal use but also offer businesses a unique branding opportunity. Many companies personalise socks with their logos or slogans to create a memorable impression on customers and employees.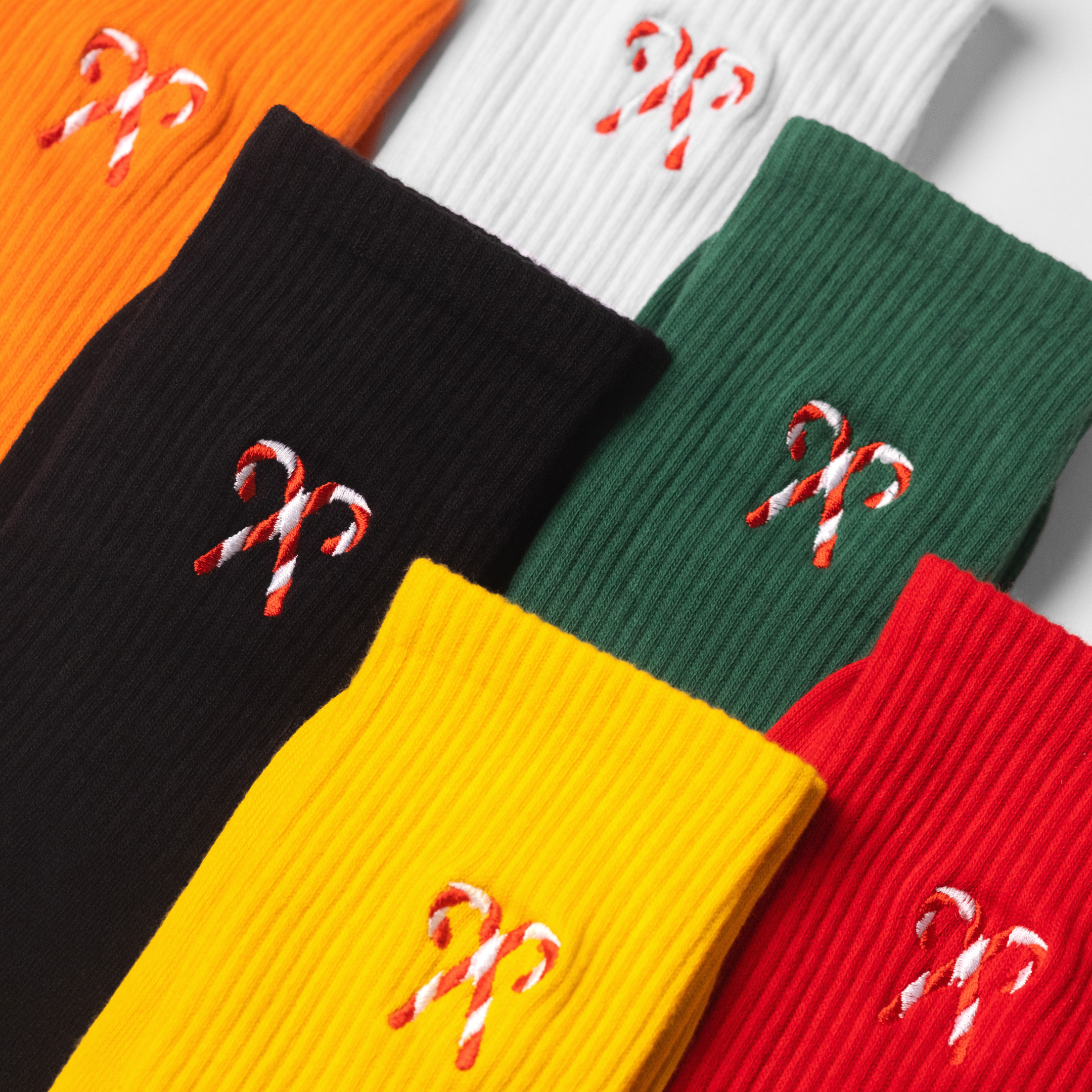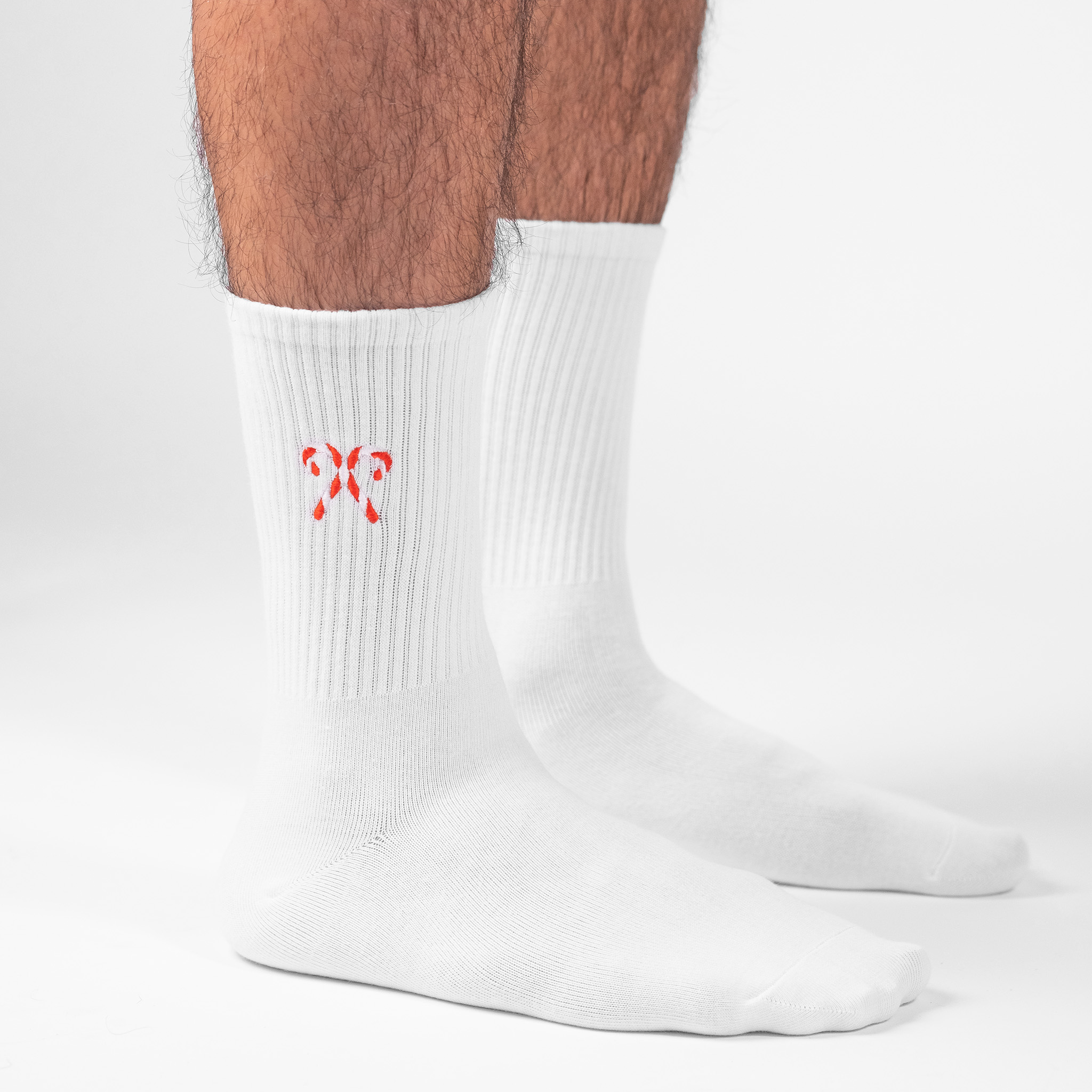 Customer Review and Feedback
When in doubt about which socks to choose, customer reviews and feedback can provide valuable insights. Reading reviews and hearing from others who have purchased similar items can help in making an informed decision.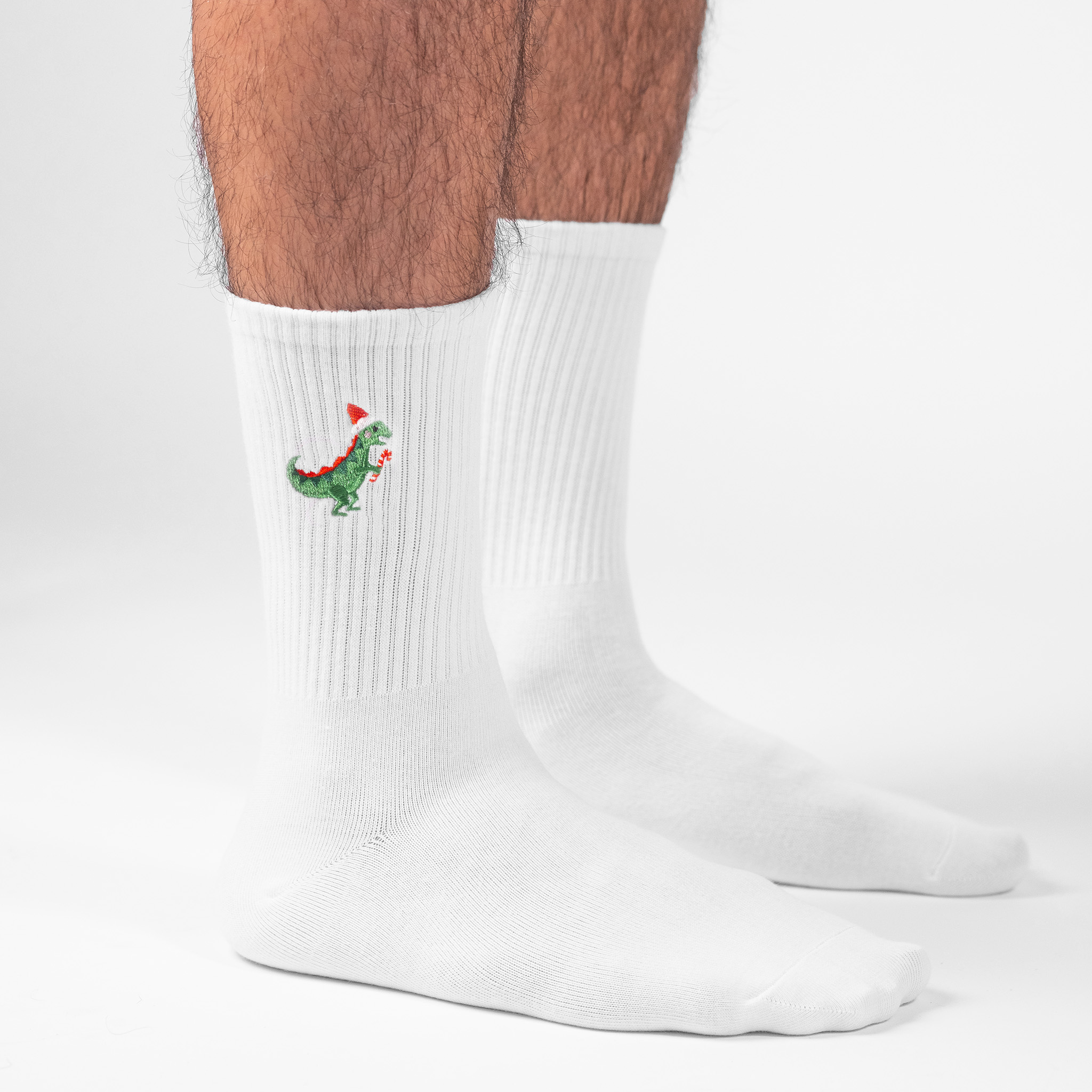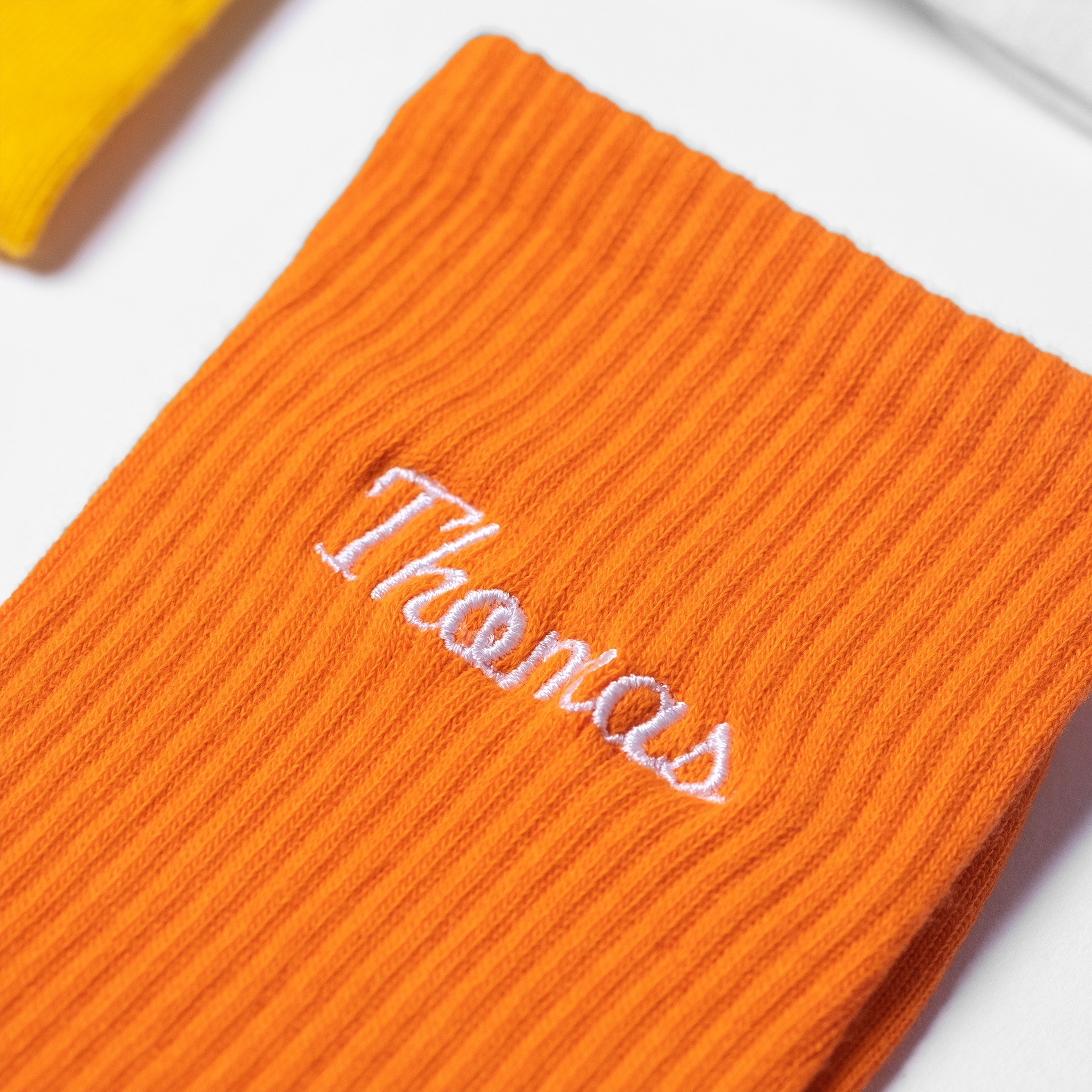 Conclusion
In the world of socks for men, there are numerous factors to consider. From the softness of cotton to intricacy of embroidery, the various sock choices are vast. Balancing factors such as personalization, price, and quality can be a challenge, but it's worth it to find the perfect pair. Whether it's a gift for a loved one or a treat for yourself, custom embroidered socks offer a fun and personalised way to express style and individuality. So, the next time you open your sock drawer, consider the impact custom socks can have on your daily attire and overall satisfaction.